Kläsis buns rise above the competition
The original pretzel bun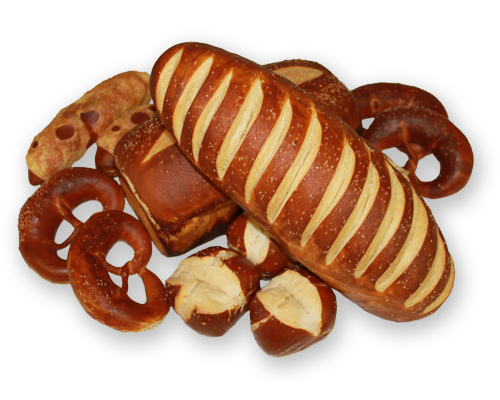 Over the past few years, you may have seen pretzel buns appearing at other fine establishments, but nothing compares with the original.
Kläsis has been perfecting pretzel buns for our customers in the Ottawa Valley since 2005. People have been traveling from as far away as Barry's Bay and Ottawa for these amazing little buns.
We have recently expanded our selection. Try other pretzel products like our pretzel sub and pretzel bread. Place an order by calling 613-732-2421 if you want to ensure that one will be waiting for you.
More than a one-bun wonder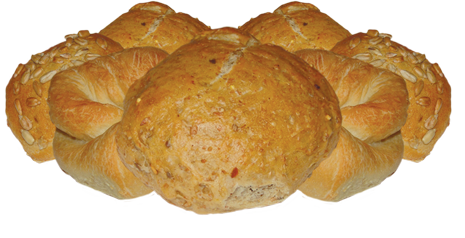 The Pretzel Bun is great. But we do have many other bun varieties including White and Whole-Wheat Dinner Rolls, White and Whole-Wheat Kaiser Buns, Poppy-Seed Twists, Pretzels, Cheese Pretzels, German Buns, Italian Buns, 9-Grain Buns, Sunflower Buns, Light-Rye Buns, Ciabatta Buns and plain Croissants.
Call Klaesis: 613-732-2421
Hours
| | |
| --- | --- |
| Monday | Closed |
| Tuesday-Friday | 8-5 |
| Saturday | 8-2:30 |
| Sunday | Closed |
Location
361 Isabella St.
Pembroke, Ontario
K8A 5T3
Placing orders
Please call 613-732-2421 to place an order. Orders can be left on our answering machine, but please remember that orders left after 5PM will not be listened to until the following morning.
For large orders of breads or buns, please call a few days in advance.
To place an order for wedding cakes, please come in to speak with our baker well in advance of your wedding.